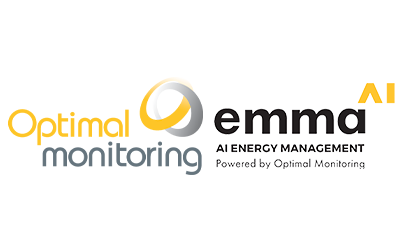 What our sponsors thought about the Big Zero Show
Optimal Monitoring are software and data engineers specialising in the design, creation and delivery of award-winning energy & carbon monitoring, analytics, and reporting software for business users. 
Their EMMA AI platform is the foundation for everything you do to manage your utilities and carbon.
Low Cost – No CAPEX, no additional OPEX, no new equipment – everything that EMMA AI does, it does with your existing Half-Hourly data, using it's AI engine to interpret the 'fingerprint' of your utility data.
Intelligent – It will see and join recurrent issues that individually can be missed, informing you when cumulatively reach you predetermined value threshold.
Easy – It will turn your existing data into meaningful and actionable recommendations with no human intervention required in the process.
Start to Finish – To successfully manage your energy & carbon journey you need to have 360o visibility of all your energy consumption.
EMMA AI is the technology that will allow you to validate, justify and monitor all your future projects accurately.
Although EMMA AI is cutting edge technology, using your existing data it costs less than you would think. About 1% of your total energy spend and delivering savings of 10 to 15 times its cost.