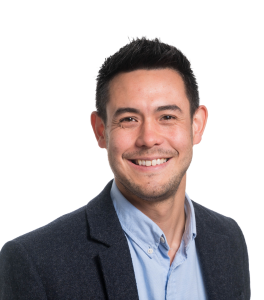 Adam Hall
Director of Energy Services, Drax
As Director of Energy Services, Drax, Adam's responsible for delivering innovative solutions for businesses and other organisations looking to control their energy and costs, whilst improving sustainability.
He manages the Drax Electric Vehicles team, which helps customers transition their commercial fleets to electric vehicles (EVs) – whilst also reaping the environmental and financial benefits. The team supports customers throughout the process, from building the business case to identifying and installing the appropriate infrastructure, right through to providing intelligence through telematics and optimising vehicle performance. Like the rest of the team, Adam's passionate about such projects and supports the UK Government's aim of achieving cleaner road transport.
Adam also manages the Drax Electric Assets specialists who work with customers to help optimise their energy usage. Once the team's analysed the customer's operations and the electric assets in use, it identifies the areas where savings are possible. Based on these findings, we can then offer a fixed saving on each month's electricity bill for the duration of the contract.
Adam's worked for Drax for over a decade and has extensive experience in product development, innovation, financial control and the commercial aspects of running a business.
Session Title
Carbon removals: today or tomorrow?