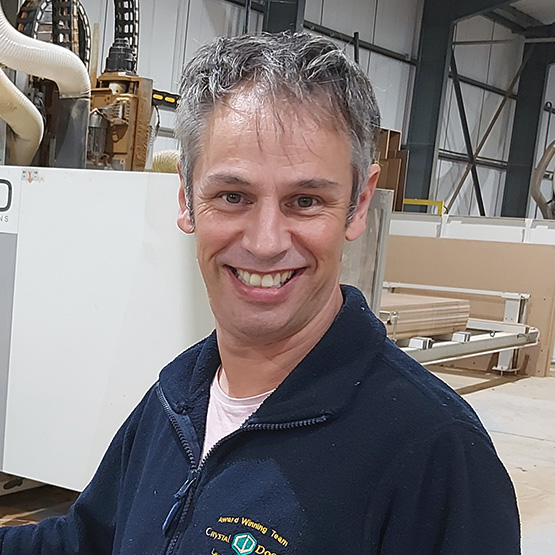 Richard Hagan
Managing Director, Crystal Doors
Richard Hagan began racing to net zero since 2015, supported by the Growth Hub, and learning of Industry 4.0 from a visit to Siemens. Worried that large companies with billions to invest will soon become too competitive and took immediate action to learn and implemented saving money and planet. 2021 won the Queens Award for Sustainable Enterprise, edie.net SME business of the year and many other awards.
Last November Crystal Doors company achieved net zero for all three scopes, and now evidencing live data with monthly net zero reporting. Richard's lifestyle keeps his personal carbon footprint under four tons, yet as a millionaire believes that the wealthiest have the most responsibility. His chapter in the recently published "Green Manufacturing" book is titled small can be radical.
Having closed suppliers accounts last year, all customers and stakeholders must first evidence a net zero pledge and strategy before doing business.
Hall 4 Pathway to Net Zero Talks
How SMEs can hold an advantage when it comes to reaching net zero
Award winning Crystal Doors has collected 12 awards in the last two years, with a £3 million turnover and 31 employees.
Richard has dedicated his full resources to achieving net zero since 2015, with an aim of becoming global sustainable champions and launching a net positive cradle to cradle product before 2025.
Once a typical family-owned businessman, now a man with a mission to offer radical disruptive transparency, he was soon offering all companies live environmental data on their websites.
Richard is offering advice on what action SMEs can take to become sustainable champions.