Net Zero in Action Content Sessions
The Big Zero Show 2023 was a huge success, gathering 1500 delegates on a day filled with educational talks, networking opportunities, innovative stands and eco-friendly entertainment.
Save the dates for 2nd and 3rd July 2024 when we will be back with an extra day dedicated to skills and education!
Want to be involved? Click HERE to find out more
What Mayor Andy Street had to say about the Big Zero Show
The show may be over but our content around Net Zero continues all year round. Start by downloading a copy of this year's Big Zero Report which has insight from the major players in the Net Zero space.
It also includes an exclusive interview with the CEO of Ofgem, Jonathan Brearley, who talks about the challenge of regulation in a Net Zero future.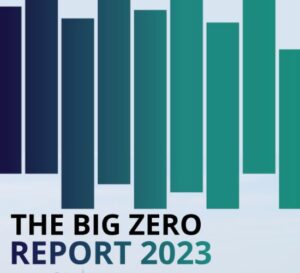 RELIVE THE CONTENT SESSIONS FROM THE BIG ZERO SHOW
WHAT PEOPLE SAID ABOUT THE BIG ZERO SHOW 2023
For me personally it was a great networking opportunity and catching up with old friends and associates.  I also attended Juliet Davenport session which was very informative.
Personally, thought it was good to see how some of the larger suppliers are considering the future and changes being made.
The speakers and presentations I saw were excellent, insightful. The halls were set up very well and many good stalls to wonder around.
I enjoyed the presentations and took some learning from the industry experts and presenters.
It's really good to network, meet people I haven't seen for years, and also catch up with what the suppliers are doing. I think it's so interesting to see what's everyone's doing for Net Zero and be able to learn from them.
This is my first time coming to the Big Zero Show, I found it very differentiating as compared to other shows I've been to. It's amazing to see the blend of solutions and possibilities that are available with utilities and energy service providers in the UK. 
Great opportunity to speak to other attendees sharing ideas and contacts, and I will absolutely come back next year.
It was my first time coming to the event, and I'll certainly be coming back. We came here interested in understanding some of the technology stuff in terms of the presentations, and that has been one of the positive takeaways. So it's been really good and I'm very happy with that.
It's been really good to get out there and network. Any opportunity to come and meet industry-led events, meet partners and potential providers is really helpful. The industry is growing, so it's good to be here. It's been a good opportunity to meet people that you've worked with, people you might work with in the future, and to connect, meet people face to face.
The day has been great! From Drax' perspective we've had a lot of people come over, wondering what we're doing, what we're trying to do to enable Net Zero so being able to showcase that has been really good.