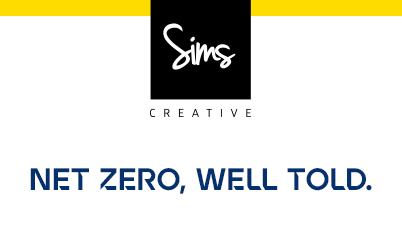 At Sims Creative, we help companies communicate their Net Zero story.
As the specialist design agency for the energy sector, we're inspired by the transformational power of energy, turning wind into electricity and waste into fuel. Which is why we harness our own resources to transform challenges into opportunities and creativity into results.
We passionately believe in the power of creativity. How big ideas can create big actions and deliver big results. It's why we work with you to craft briefs, develop propositions, identify key messages and turn insights into inspiration.
We are a dedicated, multi-disciplined team on hand to deliver highly creative communications for your brand. From brand identities to creative campaigns, from brochures to whitepapers, from direct mail to film – and everything in between.
How can we help you to communicate your Net Zero story?
Find out more at simscreative.co.uk.