Have the wind in your sails this June!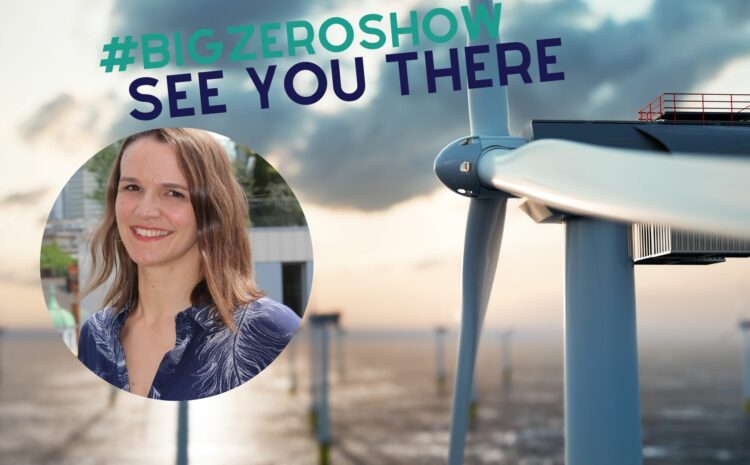 Brace yourselves for an electrifying speaker at this year's Big Zero Show in Coventry!
Gabriel Davies, the Head of Floating Wind at Ørsted, will take the stage, sharing her expertise on reducing carbon footprints and propelling businesses towards a greener future.
With over a decade of offshore wind experience, Davies has made waves in the industry. Her leadership roles in Commercial and Asset Management have driven Ørsted to the forefront of innovation.
Interested in finding out what to expect this June? Gabriel joined us last week on the Net Hero Podcast, explaining how floating offshore wind could be the key to the net zero puzzle.
Andy Street, Juliet Davenport, Caroline Longman and Jon Butterworth are some of the other keynote speakers – telling you how running a cleaner firm can be a hugely profitable move.
future Net Zero Founder Sumit Bose said: "We are thrilled to have Gabriel Davies join us as a speaker at the Big Zero Show.
"Her expertise in floating wind and her commitment to driving positive change in the industry make her an invaluable addition to our line-up. Attendees can expect to gain practical insights and strategies to make real progress towards sustainability in their businesses."
Are you a public sector organisation or a business – big or small – that wants to know about sustainability and net zero?
Pathway to Net Zero talks will also be held to showcase businesses of all sizes from varying sectors tackling their carbon emissions and taking green strides!
You can find all the answers for free on the 20th of June at the Coventry Building Society Arena in Coventry.
The UK's biggest net zero event for business, the Big Zero Show returns for its second year running, with Secretary of State Grant Shapps invited to be a guest speaker. Other famous names include Mayor of the West Midlands, Andy Street, Founder of Good Energy Juliet Davenport and plenty more guests.
Brought to you by future Net Zero, the cross-industry platform where businesses come together to help enable responsible growth and influence others, business and public sector leaders will be able to learn and understand how you can improve your company's carbon footprint. You can get expert advice on cutting emissions and how to get the funding to help you do so.
In partnership with Coventry Council, the free event is set to be bigger and better than last year, with a focus on encouraging businesses across the UK to go net zero.
There are only 1500 free spaces so sign up now!