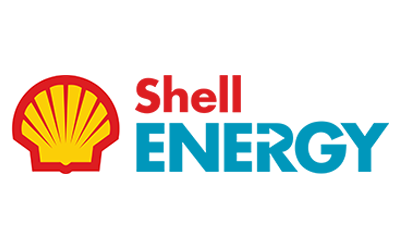 At Shell Energy, we believe that providing outstanding service starts with truly understanding what businesses need and value. That's our commitment to customers and it's what your business deserves. With personalised services, flexibility and accurate billing, we make managing your day-to-day business energy needs easy and can support you with your long-term energy strategy. Choose an energy solutions partner with the expertise, flexibility and security you can count on.
WHO ARE WE?
Shell Energy offers simple and reliable energy solutions to help businesses manage their energy costs and plan their sustainability roadmap. Globally, we have the scale, expertise, and ability to help meet our customers' needs across various businesses through integrated offers. We take the time to understand your business energy needs, creating innovative products and delivering personalised service that adds value to your business. And we make it easy for businesses like yours to take control of your energy usage. We are experts in energy, and your trusted energy solutions partner.
WHAT WE DO
Shell Energy provides innovative energy product options designed for business. We provide solutions tailored to the unique energy needs of businesses across a wide range of industries. Specialising in providing energy solutions to large commercial and industrial businesses, and their supply chain, we are experts in understanding how you use energy and recommending the right energy solutions for you.
WE'RE COMMITTED TO CLEANER ENERGY
As part of Shell, we're investing in a cleaner energy future to reduce CO2 emissions. In doing so, we're keeping pace with society's changes and helping to achieve our own ambitions to be a zero-net emissions energy business by 2050 or sooner.
We help businesses on their decarbonisation journey. In our latest webinar we outlined 5 steps to decarbonise operations, highlighting the practical solutions businesses can put in place in the short, medium and long-term.
WHO WE WORK WITH
At Shell Energy, we partner with over 1 million businesses in 60 countries to support them on their day-to-day energy needs and help them achieve their long-term sustainability goals. We serve energy intensive companies, such as:
Manufacturers (food, transportation, clothing, metal, packaging)
Wholesalers
Data centres
Retailers, financial and insurance services
Property management and development
Healthcare and pharmaceutical
Agriculture and farming, and more.
Discuss your energy requirements with a Shell Energy expert today: