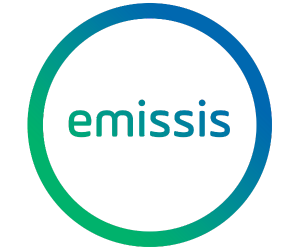 Why visit our stand
Emissis, one of the UK's leading suppliers of energy reduction solutions, can guarantee to both reduce your energy consumption and your energy bills. We help our customers to understand how they can use proven modern technology, and support services, to transition to net zero carbon operations.
Brands we represent
NHS, Lloyds Banking Group, Wates, Sodexo, Bouygues, Microsoft, Nokia, Tetra Pak and many more…
Description
Emissis deliver a suite of innovative, proven, energy reduction & efficiency technologies which includes their globally patented, award winning Coolnomix solution. Other Emissis energy reduction solutions include voltage optimisation (VO) which reduces electricity consumption, Energy Storage and EV Charging.
Our solutions at a glance:
COOLNOMIX® – Reduces the energy consumption of your air-conditioning and Refrigeration
Voltage Optimisation – VO is a well-established and proven technology, especially in the UK where electricity is supplied at an average of 242 volts, which is high, compared to other countries.
Maxwell​ – Maxwell is an innovative heat transfer nano fluid additive which dramatically improves the energy efficiency of hydronic cooling & heating systems.
Energy Storage – Smart grid technology that also protects power supply.
EV Charging – Supports businesses switching to electric mobility.